Sometimes a piano is beyond economical repair, often making it a candidate to be "repurposed". We've made desks, wine cabinets, buffets, and more.
Shells are another popular item we make - cabinets modified to accept a full size 88 note keyboard but without the weight of a piano.
We can also "reincarnate" an acoustic piano cabinet with a modern digital piano action - giving you the aesthetics of an acoustic piano with the functionality of a digital piano.
If you're interested in having a piano (yours or ours) customized in our shop, contact me!
phone 903-791-1758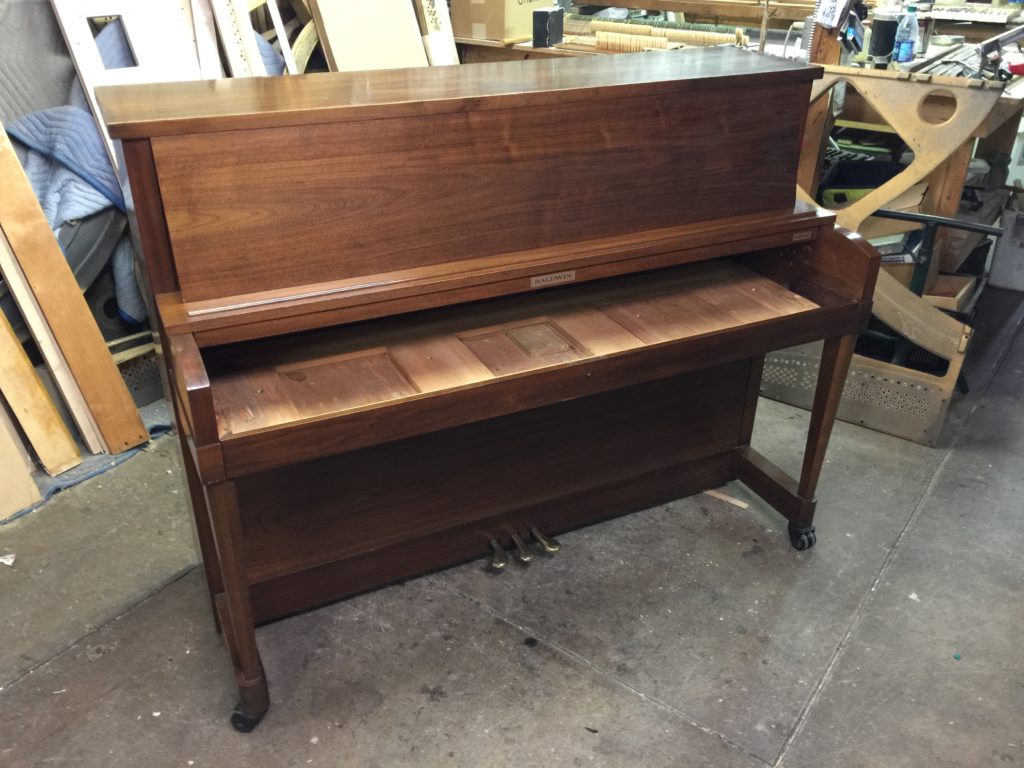 Vertical piano shell, will fit 88 note keyboards up to 53 3/4" wide and 18" deep.  Can enlarge as needed, contact me for details.
$599.99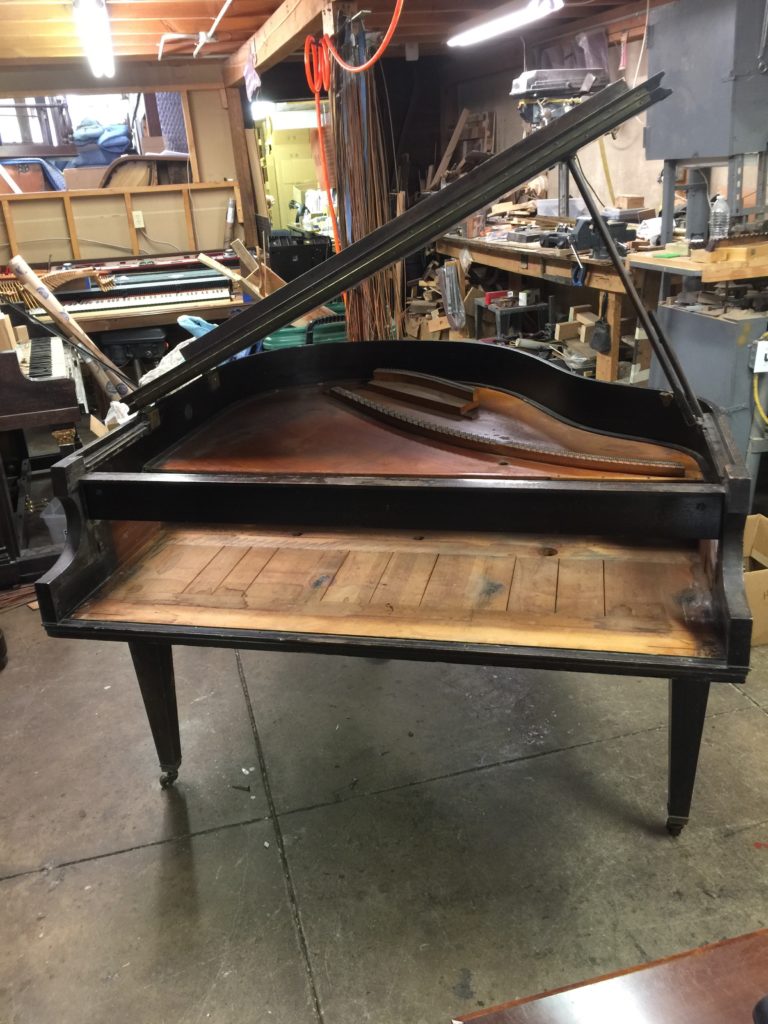 4′ 8″ Grand Piano Shell
Will accept keyboard up to 51 5/16" wide, 18 1/2" deep
Overall width is 55", length 56"
Dark Brown Mahogany cabinet.  A little on the rough side...
$495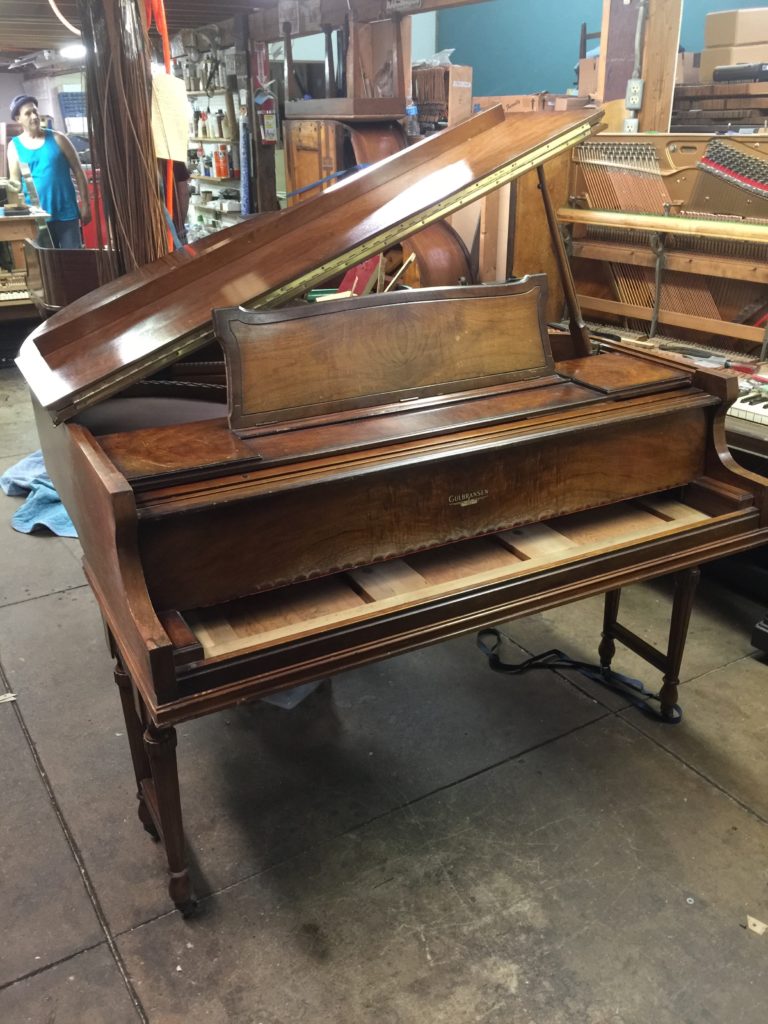 4′ 7″ Baby Grand Piano Shell
A Gulbransen in its former life....
Will accept keyboard up to 52" wide and 22-1/2" deep.
Outside dimensions 55 3/8" wide, 55" long
Cabinet is a medium brown mahogany with highly figured grain and is in good condition.
$995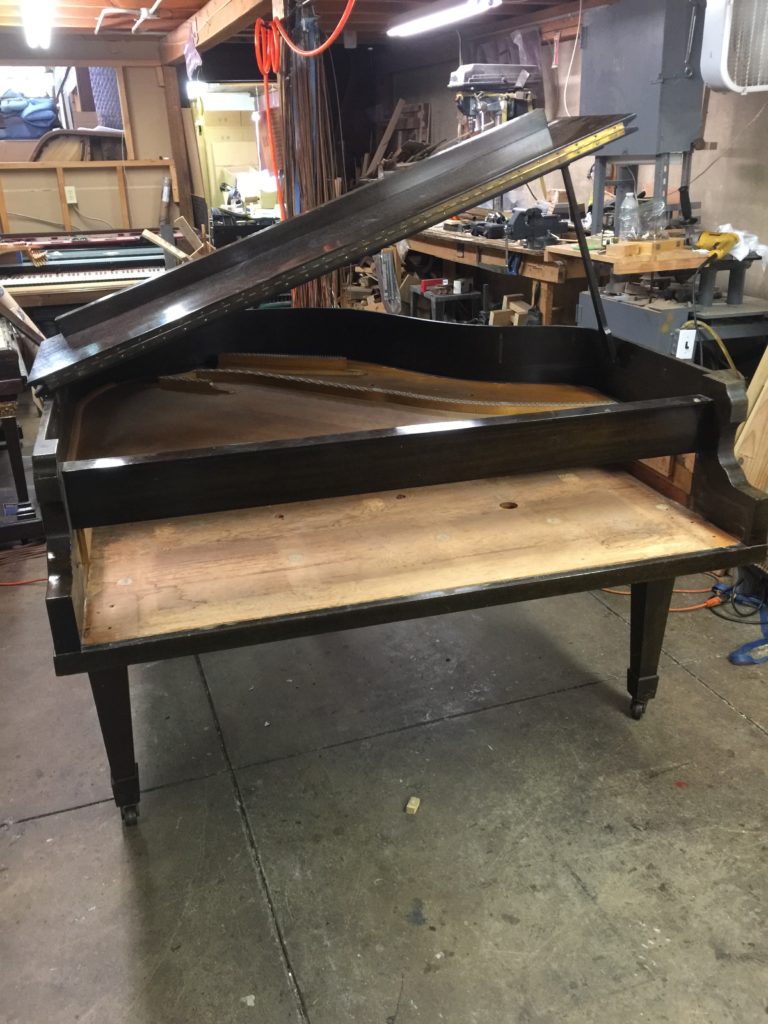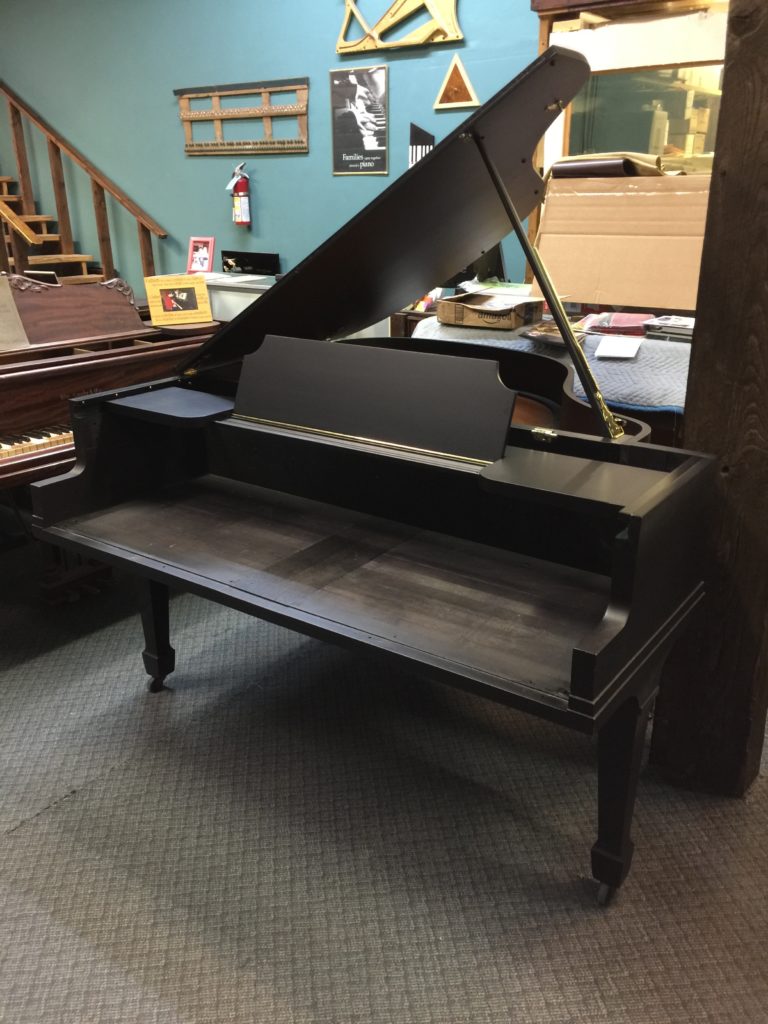 This is our shell built for gigging musicians. Built from an actual baby grand piano, still presents killer stage presence without hassle of moving an acoustic grand. Cabinet modified to accept a keyboard up to 59 3/16" wide and 22" deep.
Legs easily & quickly remove and install with nothing more than a rubber mallet, held in place by leg plates and a tapered hardwood wedge. Ball bearing swivel, rubber wheel casters make positioning on stage a breeze and will not mar a hardwood floor. There are dolly rails on the bass side to make moving easier, no need to worry about the overhang of the lid, the rails are what contacts the dolly when the shell is on its side, protecting the finish on the main cabinet and allowing it to ride level on the dolly. There is a lid lock to keep the lid secured when moving the shell on its side - no need to tie it in place. Total weight 185 lbs. which is actually very manageable since you're only lifting one corner (left corner, 54 lbs), removing a leg then easing it over onto a dolly. Legs can be stored inside the shell - everything related to the shell itself rolls on a dolly into the venue - easy to get into venue, easy setup, easy takedown. I can set this shell up or break it down in less than two minutes.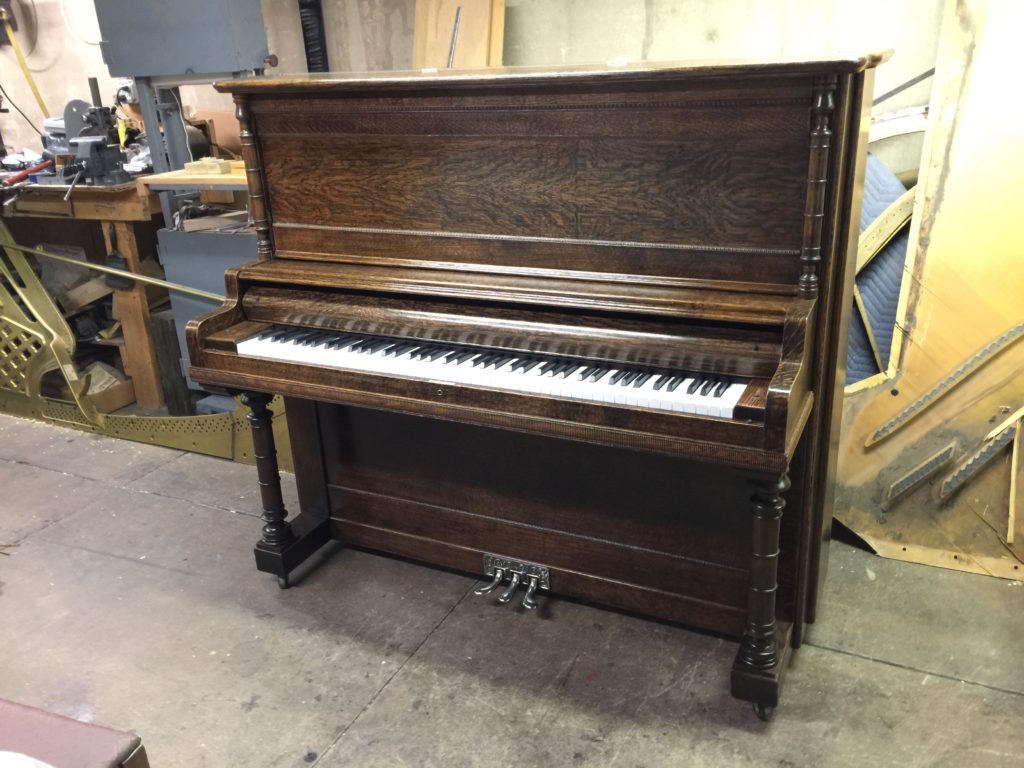 1905 Kingsbury
Here's a 112 year old upright piano with a digital piano action.  Hammer action, 88 keys, installed precisely where the original keys were.  Moveable panel conceals digital controls but swivels easily out of the way for access.  All three pedals function just like an acoustic.  New rubber wheel casters for ease of mobility and floor protection.  Stunning Oak cabinet.
$2,995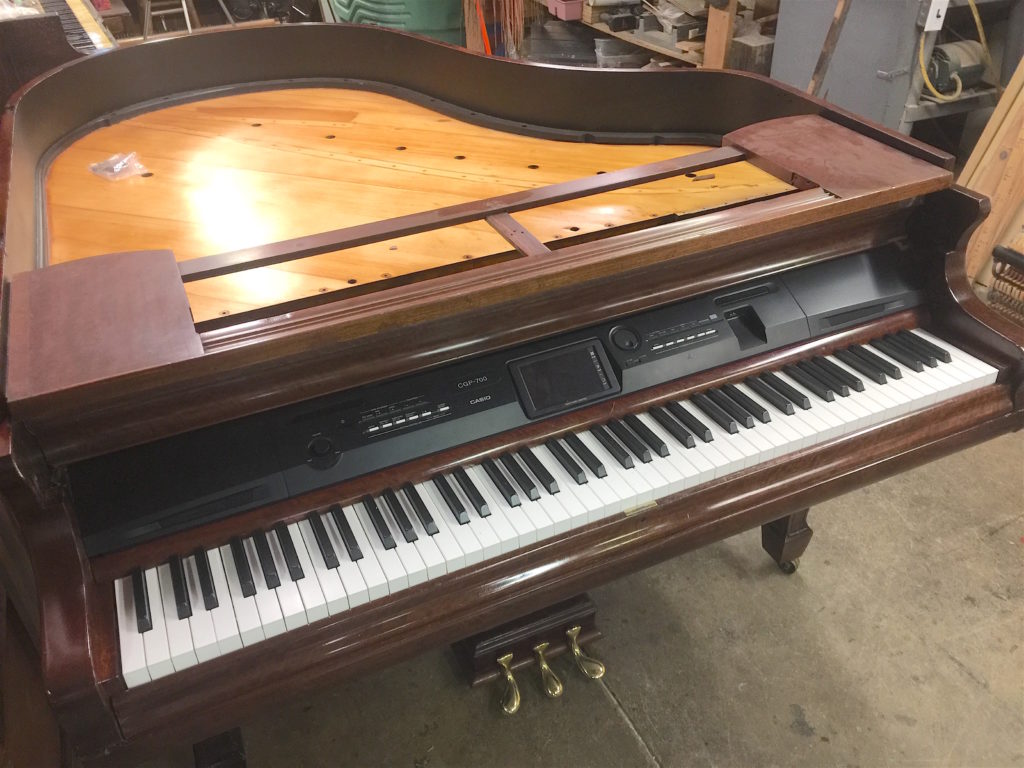 Mahogany Baby Grand
Conversion underway to touch screen digital
$3495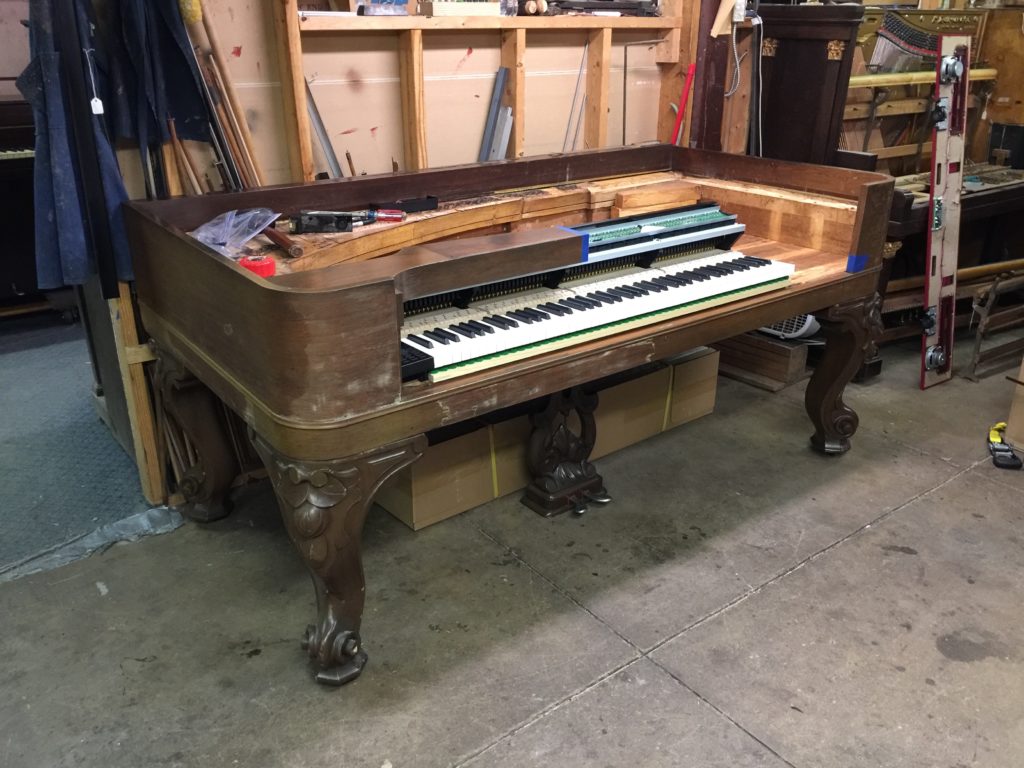 Square Grand, ReImagined
Boeing's Skunk Works is responsible for a number of famous aircraft.  While our skunkworks is certainly not that widely known, we do get to work on some fairly interesting projects in the name of preserving or innovating - check out this late 1880's square grand being outfitted with a state of the art digital piano action - the Square Grand Reimagined project....
Some completed & sold shells/digital conversions: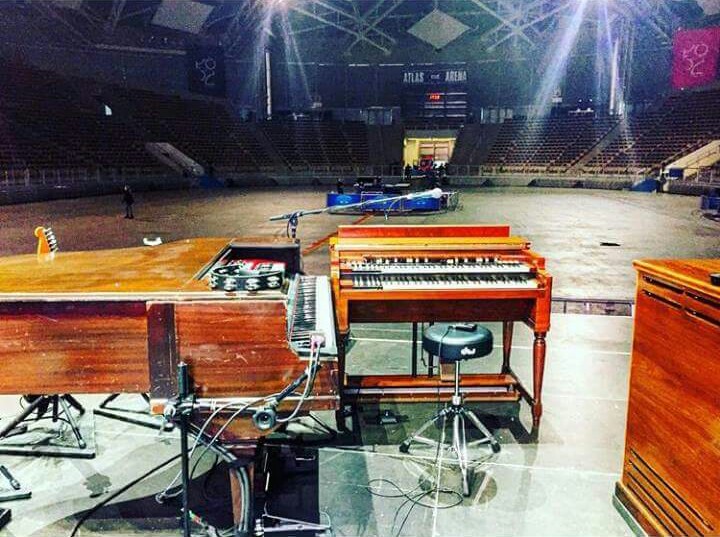 Bryan Adams concert - Get Up Tour
Lodz, Poland - Atlas Arena
06 Oct 2016.
The grand shell on the left was customized in our shop in early 2016 and used in the Europe Get Up Tour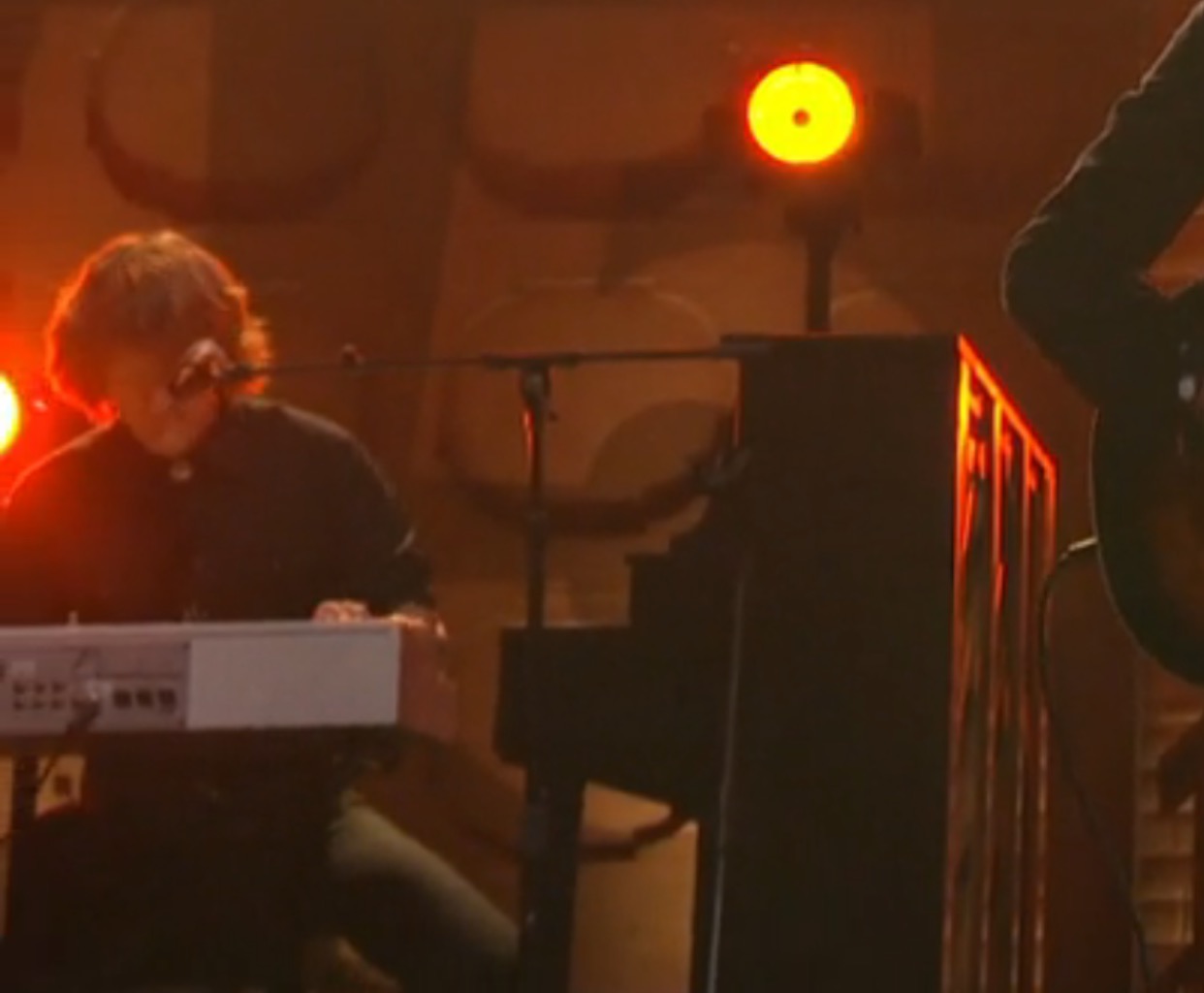 Conan
Musical Artist Aaron Lee Tasman
aired Feb 09, 2017
This shell was custom built to the client's specifications in late 2016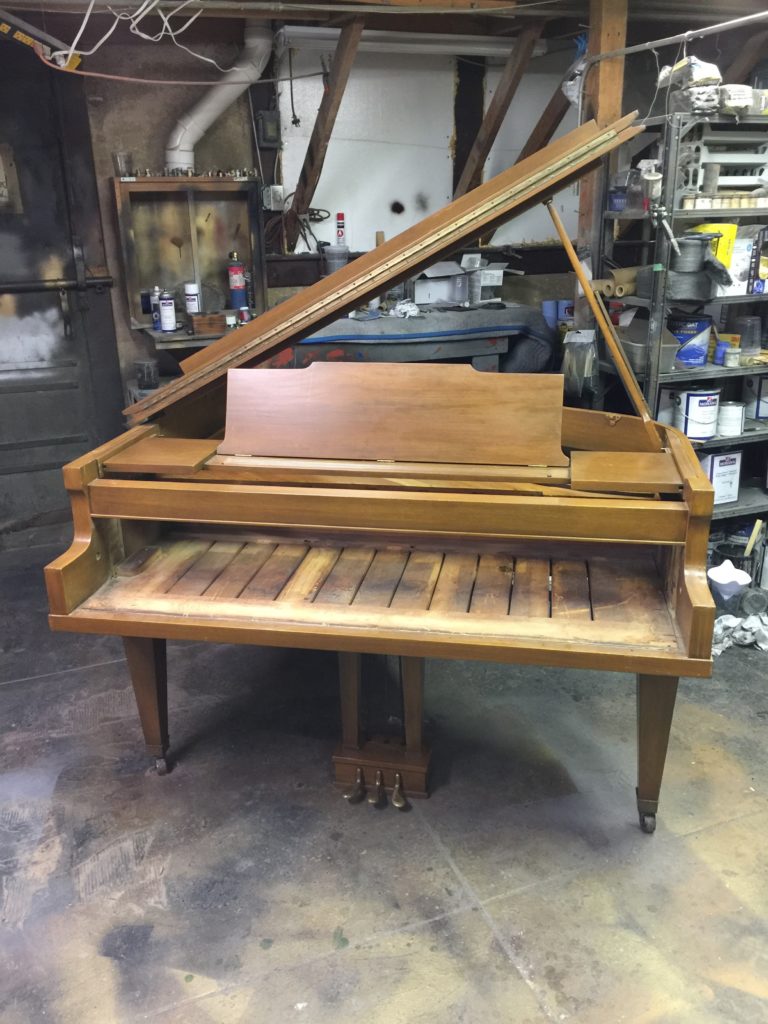 Baby Grand Piano Shell, will fit 88 note keyboard up to 54 3/8" wide, 19 1/2" deep.  Can be widened to fit longer boards.  Perfect candidate for installation of a digital piano action - would place keys in original location and look like traditional baby grand.  Contact me for details 903-791-1758.
$950 as a shell (SOLD!)
$2500 as a digital